Tax Law
Ecuador's Internal Revenue Service (SRI) has in recent years initiated a strong tax program to regulate commercial activities and increase tax-collection. Sanctions for tax evasion have been considerably increased. Romero Arteta Ponce counsels our clients on the new tax code and oversees the auditing and accounting process.
Established in 1950, Romero Arteta Ponce is one of the oldest, most important and successful law firms in Ecuador. It is ranked amongst the five greatest and most prestigious firms in the country.
Maintaining excellent professional relations at all levels of local, provincial and national government, we offer a full-range of legal services and expertise while providing high-quality individual attention to each client. Romero Arteta Ponce was selected by MERITAS LAW FIRMS WORLWIDE as the only ecuadorean law firm.
Since May 2016, the General Organic Code of Processes (COGEP) came into force in Ecuador, which superceded the Civil Procedure Code and other related laws, through which the oral procedure is implemented on civil law, contentious tax and administrative, children and...
We are pleased to inform you that Romero Arteta Ponce/ RAP has been shortlisted as follows in Chambers & Partners: "Ecuador Law Firm of the Year 2012/ 2015" Romero Arteta Ponce has been selected by MERITAS LAW FIRMS WORDLWIDE as this organization's exclusive...

Acknowledgement
We are pleased to inform you that Romero Arteta Ponce / RAP has  been shortlisted as follows en Chambers & Partners:
"Ecuador Law Firm of the Year-/2015"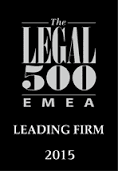 The Law Firm has several pro-bono projects. One of our to 2015 project was with THOMSON REUTERS FOUNDATION. "Ambitious legal projects have the potential to facilitate the evolution of an entire sector. The Innovation Award showcases projects that feature not only a new and exciting idea or enterprise, but a legal team that used creativity in addressing the issues faced". Romero Arteta Ponce Asociados, among other latin american law firms won the Innivation Award 2015. The video of the winning team and project is (available here)
The Firm participated as contributor for the independent publication 'Americas Diversity and Discrimination Traffic Lights 2015' and 'Americas Termination Traffic Lights 2015' ( Mayer Brown). The publication could be found here: https://www.mayerbrown.com/Americas-Diversity-and-Discrimination-Traffic-Lights/