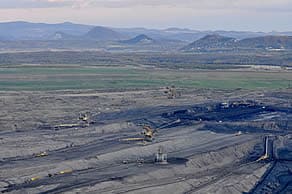 Engineering studies for the Chone, Calceta and Jama Rivers
Ingledow Kidd Co. (Canada) performed extensive engineering studies that serve as the design basis for the entire irrigation system of the important agricultural province of Manabi.
Project for the protection of Pichincha mountain slopes
Hazen and Sawyer Engineers (USA) and the EGESCO Group performed the engineering and feasibility studies for the project to protect the slopes of the volcanic mountain (Pichincha) overlooking the capital city Quito. Romero Arteta Ponce served as the American company's legal representative in Ecuador for this project.