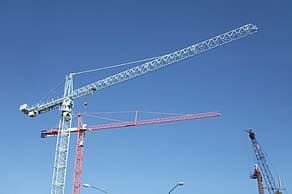 Construction of the Pascuales and Inca – Cuenca – Machala oil pipelines
Morrison Knudsen Engineering (USA) conducted the consulting studies for this project (along with CIC, ETS and CONSULPROY) for the safe and efficient transportation of oil products. This project has proven to be one of the country's most important infrastructure works to date.
Consulting project for the construction of the Quito and Guayaquil airports
International Engineering Co. (Morrison Knudsen Co.) performed the initial consulting studies that set forth the basis for future airport construction.
General Rumiñahui toll highway
The Ecuadorian government authorized the first private toll highway in the country. Tribasa (MEXICO) won this concession and constructed the General Rumiñahui Toll Highway connecting Quito and the Chillos valley.
Selva alegre cement plant
Located in the province of Imbabura, the Selva Alegre cement plant is currently one of the largest and most important manufacturing operations in Ecuador supplying cement to the construction sector throughout the country. S.N.C. Inc. (Canada) performed the final feasibility studies and was responsible for the plant's industrial design and construction. Romero Arteta Ponce served as the Canadian company's legal advisor and representative in Ecuador for this project. The firm continues to provide legal counsel to the Cementos Selva Alegre S.A. company.